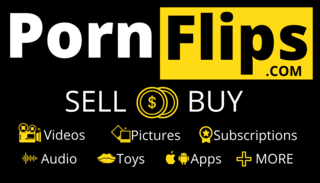 PornFlips.comMakes it easy and fun to Sell or Buy Adult Digital Content.
Tons of opportunities, catering to all Communities, and Lifestyles.
Sell or Buy: Videos, Pictures, Subscriptions, Apps, Audio, and even Physical Items, Such as Adult Toys, and Personal Merchandise.
Quick and Easy Payouts. $20 Min. 3 Days Clear. Easy Sells. DMCA. Safe and Secure.
Only at PornFlips.com